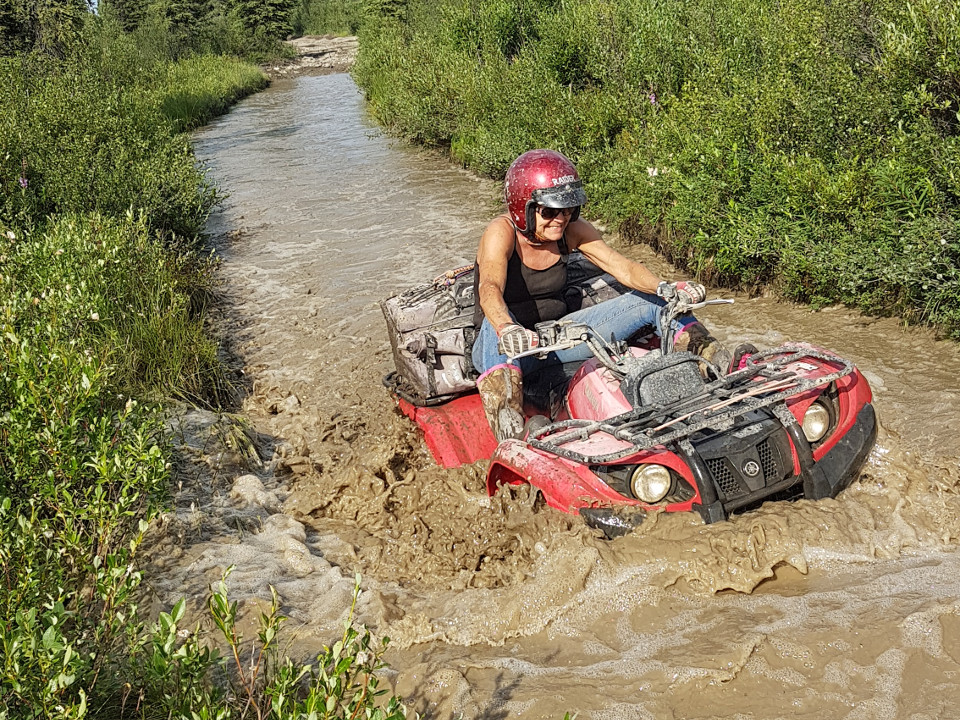 When Prospectors Inc. first decided to build a website, our web designer told me to write a bio for the "about us" tab. I looked at all the example out there on how to do this. None of these suited me. I decided that the best way for me was to just tell you a little bit about me, the way I would if you were sitting across from me.
In 1991 my husband, Gary, and I loaded up our three children, bullmastiff dog, bought a K-Mart tent, and a poorly built trailer. It was Alaska or bust. We were going to make it big in the oil field. Our goal was for my husband to get employment on the slope. We were looking for a better life for our family. We found it! We love the outdoors and it seemed like the right thing to do. 1995 brought about another change; I started working in the insurance business. Later my husband Gary joined me and we have never looked back. Our family grew as well. We have seven grandchildren who also love the Alaskan life.
My hobbies include Camping, 4 wheeling, fishing and snowmobiling. I also enjoy making "One of a Kind Aprons". Gary and I also enjoy warming up in Feb at our Airbnb in Cabo. I will always have Alaska and Alaskans in my best interest. My goal is to be able to provide solutions for small businesses to help keep them profitable and competitive with the larger companies. The profitability of small business is the foundation of the Alaska I've come to love and enjoy. Let's build it together!
Looking forward to meeting you!
Shauna Ferrenburg